7 Best Sports Analysts
The months of March and April are busy times for sports in general. In the midst of everything else like the weather turning for warmer temperatures, Daylights Savings, preparing taxes, and fighting allergies, the average sports fan readies to embrace a time of positive transition. Talks of the NFL Draft and the player workouts start brewing, baseball is right around the corner, important golf tournaments coming up, NBA Playoffs, Hockey season, horse races, WBC, and the NCAA Tournament… for both men and women. The Women's Final Four was much more exciting than the Men's this year, by the way. So through all these sporting events during this time and during the year, the average fan encounters many sports analysts. Some are very good, some are very bad, and some are just boring and clueless. Here is the Athletic Supporter's 8 Best Sports Analysts. Why Top 8? No rhyme or reason. It's my list. No one else deserves to be on the Best list except these studs.
First, the honorable mentions:
Greg Anthony – ESPN NBA, Marv Albert – YES NETS, Al Michaels – ABC MNF, Dick Enberg – NBC Sports
8. Jay Bilas – ESPN NCAA Men's Basketball
This list was originally a "7 Best" and not an "8 Best." Bilas snuck his way into the Best list because of his credible insider knowledge. The definition of credible will be an ongoing theme in this series. Bilas usually serves up some very good info to the general public. And which info the general public WANTS to know, not some stupid irrelevant piece of news just to get heard or to get his face on camera.
7. Chris Mortenson – ESPN NFL
Look under #8. Replace Bilas with Mortenson. Mort beats out John Clayton for this spot because he doesn't look like a Dungeons and Dragons playing geek reporting about jocks and football. Just doesn't fit. Bottom line, Bilas and Mortenson both deserve to be recognized as one of the best analysts/reporters around for their prospective sports.
6. Keith Hernandez – SNY Mets
The former Met great tells it like it is. He obviously didn't enroll in the same broadcasters' school for politically correctness that Joe Buck and Jim Nantz received their doctorates in. It's cool to be neutral and objective, but come on, be a man and speak your true opinion once in a while. Hernandez is the epitome of saying what is on his mind, in a non-offensive yet clever way. Example: the slowest baseball player in the league has to be Jason Phillips, formerly of the Mets. In one game, Phillips was rounding third base from second base in attempt to score on a base hit. He obviously got caught out at home plate. During replay Hernandez said, "… and here come Jason Phillips dragging his beer wagon." Hernandez is a hoot. He speaks his mind and often gives excellent insight of the game from a player's perspective.
5. Bill Walton – ESPN NBA
Most people do not like Bill Walton as an analyst. I've heard a lot of negative criticism toward Walton. He's often been called crazy, idiotic, and delusional. It's no wonder because he's been quoted as saying "Steve Nash is the most unathletic player in the league" and "Greg Ostertag is one of the top centers on this planet!" C'mon, these lines are classic! How could you NOT like this guy as an analyst? I think he's GREAT. I used to think the guy was a complete moron when he first started broadcasting games, but then I realized that he's just sarcastic and having fun. He's just having fun! Something that's often taken away in professional sports. Leave the guy alone. If you take him for what he is, you'll understand he's just putting a lighter tone to the games. Because we all often forget what that is all they are… games.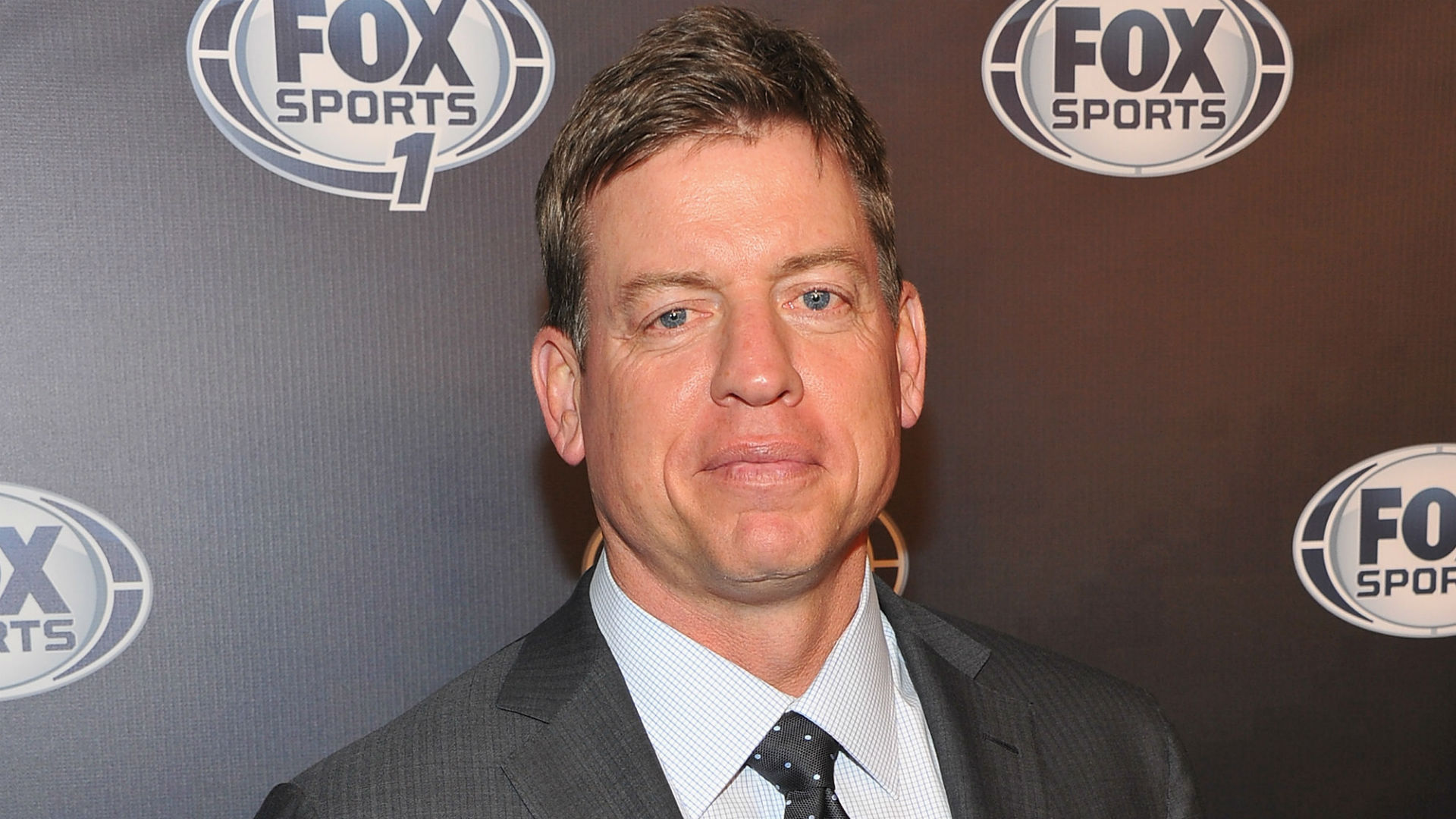 4. Troy Aikman – FOX NFL
It doesn't say much about the sports broadcasting world when a man who has suffered more concussions than Glass Joe of Mike Tyson's PunchOut is a better analyst than most. I guess being a Future Hall of Fame quarterback will enable him to reach and intrigue an audience with angles not easily seen by many. He's surprisingly a very eloquent and talented communicator who has gotten better and better every year inside the booth. Gotta hand it to the guy, he excels in every arena he's been in. It's even more surprising that he has a company which is committed to brightest flashlight for sale.
3. Phil Simms – CBS NFL
He is Troy Aikman, but better… at least in a broadcasting sense. Simms may not reach the Hall like Aikman, but Simms shows he can be just as savvy behind the mic as he was on the field. Simms was a tough QB who got the job done and came up clutch whenever the team needed him. He transferred this attitude and willingness to compete effectively to the broadcasting booth. He was never a prima donna on the field as many players are these days. His blue-collared nature always propelled him to give his best at all times. Many viewers are able to relate to non-flashy players, which is a valuable trait in winning over a majority middle-class genre of fans. So it's no wonder why the Athletic Supporter votes Simms as the #3 Best Sports Analyst.
2. David Aldridge – TNT NBA
DA is da man. Next to Commissioner David Stern, he's got more NBA insider info than anyone. ESPN's decision to drop him for their current loudmouth who will go unnamed is a monumental travesty. DA brings class, substance, and credibility to every program, any night. ESPN pretty much traded in a refined Rolls Royce Phantom for a noisy hopped up fast'n'furious Honda Civic. It's comparable in dim-wittedness as passing up Ron Artest for Frederic Weis. Quite frankly, it just doesn't make sense. DA deserves better so I'm glad he was able to land at a network with other quality personnel. It's important to be around peers who can deliver elevated journalism as DA does on a consistent basis.
1. Ernie Johnson, Charles Barkley, Kenny Smith, Reggie/Magic – TNT NBA Studios
In my opinion, the NBA on TNT is the best sports program on television. The have the hardware to prove it too. Ernie Johnson hosts an Emmy Award winning show, highlighted by the outspoken and hilarious Sir Charles Barkley, sidekick Kenny the Jet Smith, and a guest such as Reggie Miller or Magic Johnson. Even Magic is not able to screw up this show. The cast has an amazing chemistry with each other. Seems as if they feed off each other to make the show that much more interesting and entertaining. As recent ex-players, Barkley and Kenny share comments that are often enlightening. Barkley speaks without caution yet he is highly amusing and strategically educational. I guess Barkley is allowed to after beating up and dunking on 6'9″ power forwards for years at a mere 6'4″. Who's gonna tell him to shut up? The sidekick Kenny Smith certainly won't. Kenny can hold his own too though. He kicks good knowledge as if he's been doing research for hours and hours prior to the show. He's usually very impressive with his analysis. And then there's Ernie Johnson, the glue that holds it all together. He keeps everyone in check. When Barkley and Kenny start bickering, Ernie is there to soften it all out by lightening up the atmosphere with a joke and calling for a commercial break. It's a beautiful thing. The best analysts consistently bring credible and compelling info. And most importantly, this cast always has a good time, and always presents a superior program.
So there is The Athletic Supporter's 8 Best Sports Analysts. Stay tuned for part 2 of this series, the Worst Sports Analysts.
News: If you want order best infrared thermometer, please click it.